Luxury USA Holidays 2023/2024
Show menu
Overview

Top Deals

Things To Do

Useful Facts
Discover the opulence and allure of luxury USA holidays, where the vastness of this diverse land meets the apex of indulgence. Our exclusive holidays to USA will take you on a journey of unparalleled experiences, from the vibrant metropolises to the serene shores of the country's captivating coastlines. Embark on an enchanting odyssey across this magnificent nation, exploring its iconic landmarks, indulging in world-class cuisine, and immersing yourself in the rich tapestry of culture and history. Whether you're drawn to the bright lights of New York City, the glamour of Los Angeles, or the charm of the Deep South, luxury holidays to USA offer a wealth of diverse and thrilling experiences expertly curated to suit your taste. Our dedicated team of travel experts will work closely with you to customize your holiday, ensuring every aspect of your journey caters to your personal preferences. You will enjoy luxury USA flights and hotel stays in the most sophisticated accommodations. Immerse yourself in the vibrant arts scene, explore the country's stunning national parks, or unwind at the most luxurious spas and wellness retreats – the choice is yours. With our unrivalled knowledge and passion for creating exceptional luxury USA holidays, your vacation will be a seamless blend of opulence, adventure, and relaxation. Our bespoke USA holiday packages 2023 are meticulously designed to deliver an experience like no other, affording you the utmost in comfort and refinement. Experience the magic of the USA in a way that goes beyond the ordinary. Your journey of a lifetime awaits – let us take you there.
Things to do in USA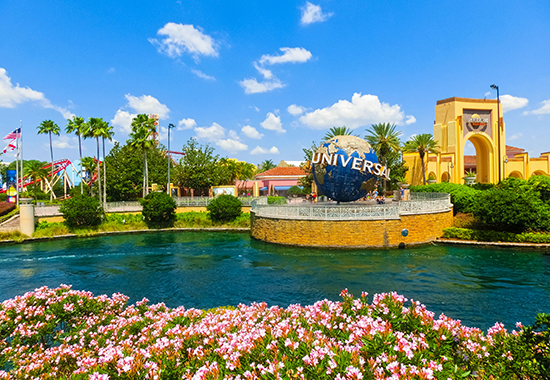 Orlando
If you've got the kids...
Read more
Las Vegas
With a crop of atmospheric...
Read more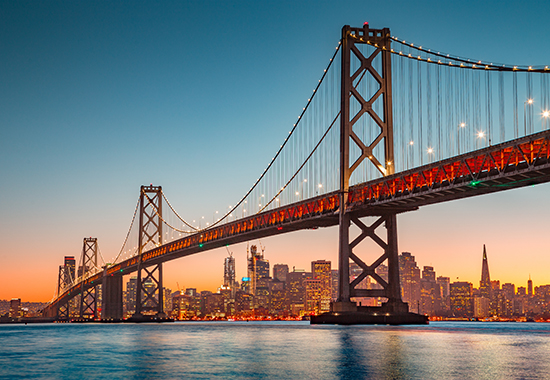 San Francisco
San Francisco serves...
Read more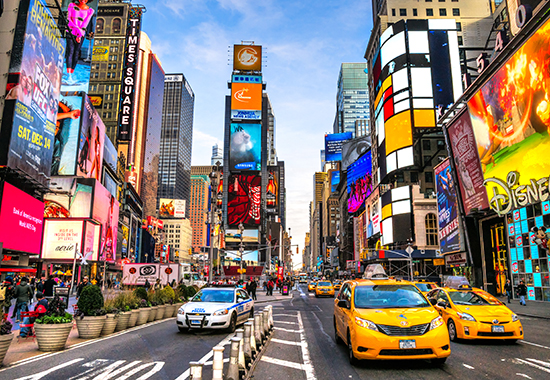 New York
The Big Apple needs no...
Read more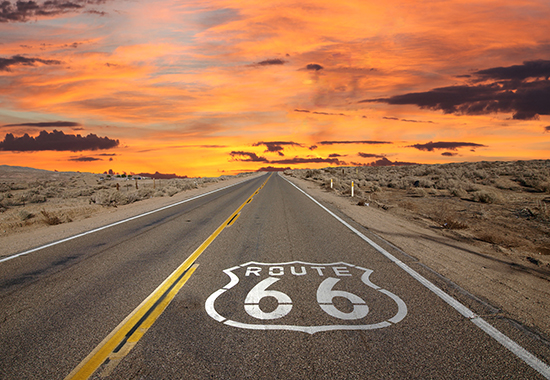 Route 66
If you're an adventure...
Read more
Time difference
GMT-4 hrs
VISA required
Yes
Population
32.72 crores
Currency
Dollar
If you've got the kids in tow (or you're a big kid yourself), Orlando is a must when you're visiting the USA. A city in the state of Florida, Orlando is the theme park capital of the world, playing host to world-famous parks including Walt Disney World Resort, Universal Orlando Resort, Seaworld Orlando, LEGOLAND Florida Resort, EPCOT and more – promising hours of fun for all ages. If you want a change of pace, Orlando is also crowned as the Sunshine Coast, so there are plenty of golden beaches to sink your toes into, too. Or perhaps you want to perfect your golf swing? With 170+ world-class courses available, we're sure you'll find time to practice.
With a crop of atmospheric casinos, world-class hotels, a fantastic food scene and plenty of culture to soak up too, Las Vegas has entertainment on tap. Arguably the most popular attraction on the Strip, the Bellagio Fountains is a must if you're visiting Vegas for the first time. This aquatic spectacle erupts every 15 minutes in the evening and makes for the most stunning backdrop. Within the city's themed resorts you'll find Caesar's Palace and The Venetian, both of which are an experience in themselves –with world-class interiors, a Colosseum, Italian-inspired gardens and indoor and outdoor gondolas, between them. Want to admire the city from above? Take a helicopter ride over the Grand Canyon and see a whole different side to Sin City.
San Francisco serves up a little bit of everything. This US jewel is famous for attractions including the Golden Gate Bridge, its bustling Chinatown, and, of course, craft beer and burritos – the county's quintessential dish. You'll have no trouble filling up your itinerary while you're here, with exciting things to do for all ages. Visit Alcatraz Island, where you can take a tour of the former maximum-security prison (home to the early 20th century's most notorious criminals), nestled in the middle of San Francisco Bay. On a beautiful day (which there are many of here), grab some lunch and sit in Dolores Park, where anyone who is anyone comes to hangout in the sunshine – expect to see BBQs and inflatable chairs dotted across the green! Or if you've got the kids with you, why not head over to Pier 39 - a protected bay teeming with playful sea lions.
The Big Apple needs no introduction. It holds the nickname "the city that never sleeps", and it's easy to see why. Brimming with everything from fine-art museums, to lively theatres, bustling eateries, killer bars, boutique shops and a medley of atmospheric street vendors – not forgetting the towering skyscraper buildings, of course. Tick off iconic landmarks such as the Empire State and Rockefeller (which is doubly beautiful at Christmas time), admire the Metropolitan Museum of Art, soak up the sights from Brooklyn Bridge, and meander the stunning man-made Central Park, stopping for coffee and cake by the lake. Feeling peckish? You'll be spoilt for choice in NYC. Street Tacos at Los Tacos No.1 is a must for a taste of Mexico, and you can't visit the city without grabbing a generous slice of pizza from Paulie Gee's Slice Shop!
If you're an adventure love, there's no better way to explore the USA than by cruising down world-famous Route 66. This "Mother Road" runs through the heart of the country, crossing eight states and 2,400 miles, with an abundance of destinations to stop and explore long the way, from Chicago to Los Angeles and California. Whether you hire a classic car or a vintage VW camper van, you'll be soaking up the sights in style – and believe us when we say there will be plenty of them. Want to plan your itinerary? Well, you'll pass your fair share of traditional roadside diners, lush national parks, iconic landmarks, museums, neon-lit signs and much, much more.