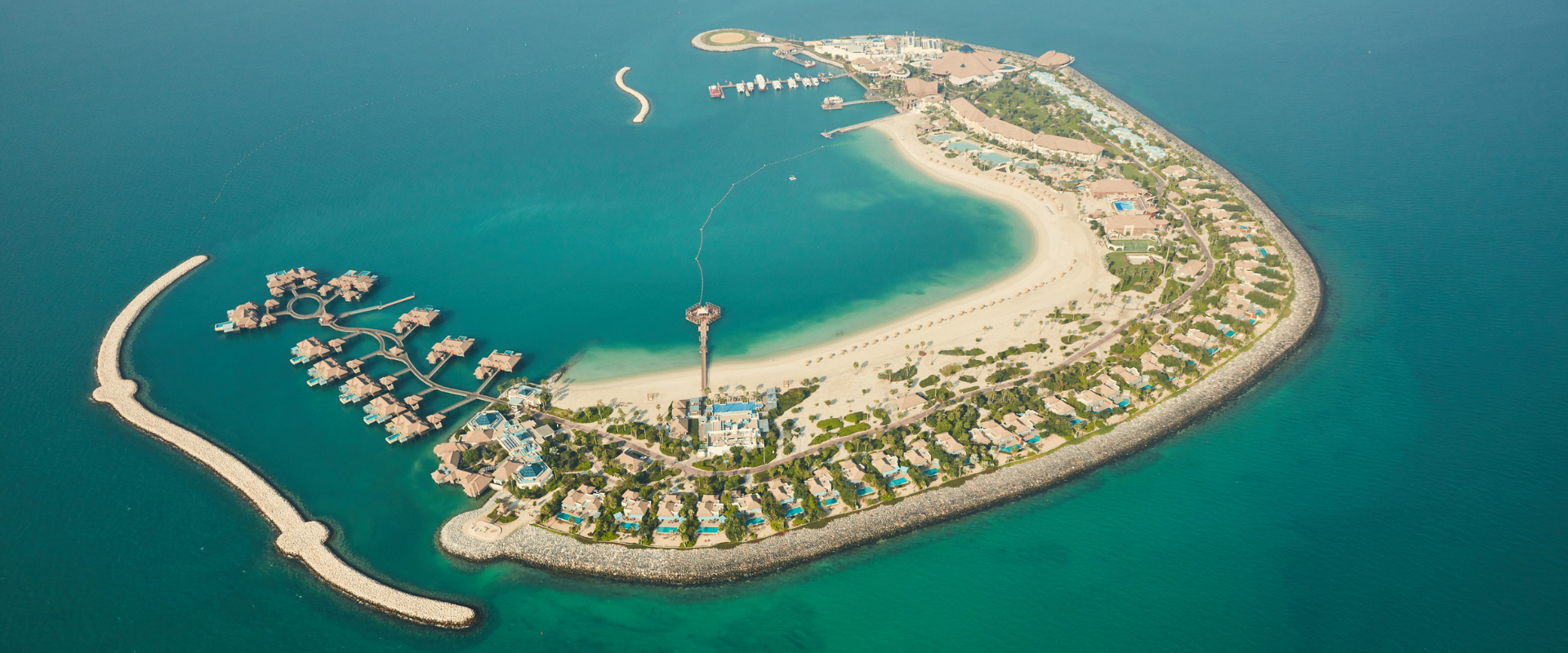 Luxury Qatar Holidays 2023/2024
Show menu
Overview

Top Deals

Things To Do

Useful Facts
A holiday to Qatar gives luxury a whole new meaning. Situated on the Arabian Gulf, Qatar sits between sand dunes and blue waters. As one of the wealthiest countries in the world, Qatar features jaw-dropping landmarks offering glitz, glamour, and bespoke hospitality in equal measure. Your luxury Qatar holidays will wow you beyond expectations. Doha's high-calibre hotels and resorts with signature suites and views of the Arabian Gulf provide all the exclusive amenities you could need. Take advantage of holistic spa treatments, therapy pools, and relaxation rooms in an environment that fuses together Middle Eastern and European influences. Qatar's capital city, Doha, merges Arabian heritage with a modern flare. Doha is home to the Museum of Islamic Art, which houses impressive collections from three continents. Tour the capital's Katara Cultural Village to see a combination of vibrant eateries, stunning architecture, and boutique stores. Feast your senses on colourful spices at Souq Waqif street market. Or shop until you drop at Villaggio, a luxury mall with an indoor Venetian canal and gondolas. Dine in exquisite restaurants on rooftops of futuristic skyscrapers offering a breathtaking view over Doha's skyline. Get your adrenaline pumping at theme parks or dune-bashing tours in the desert, where you also get to admire the graceful gazelles and ride camels. Qatar is a country that keeps on evolving, and you just have to come and see its grandeur for yourself. Browse our luxury Qatar holiday packages 2023 and get the best deals on Qatar flights and hotel stays and experience the kind of service you won't get anywhere else.
Things to do in Qatar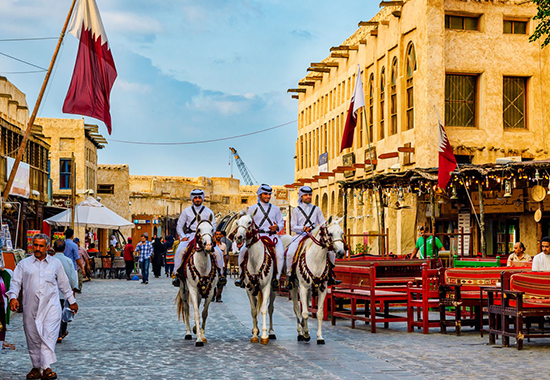 Souq Waqif
For an authentic taste...
Read more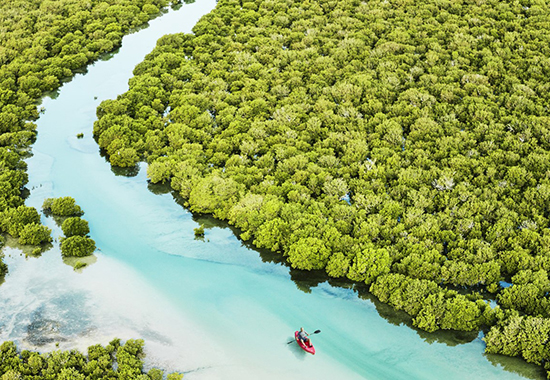 Explore Natural Wonders
If you consider yourself...
Read more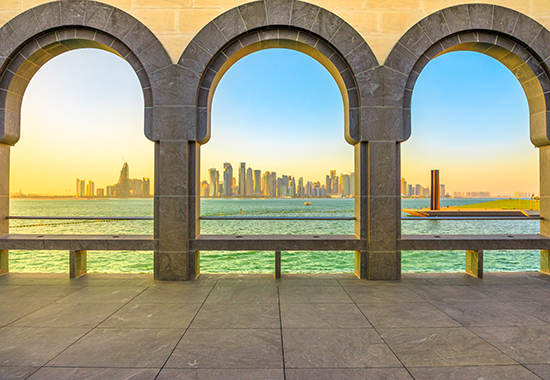 Admire Modern & Cultural Art
As the leading centre...
Read more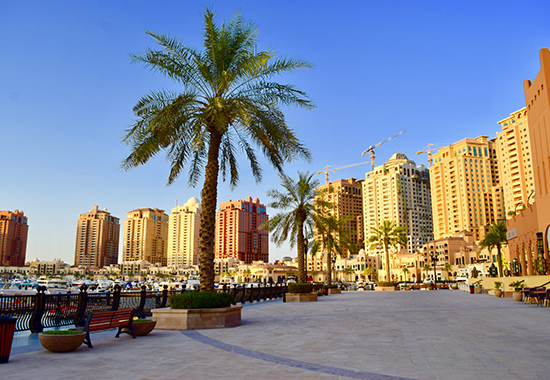 Wander The Pearl-Qatar
If you like to lap up...
Read more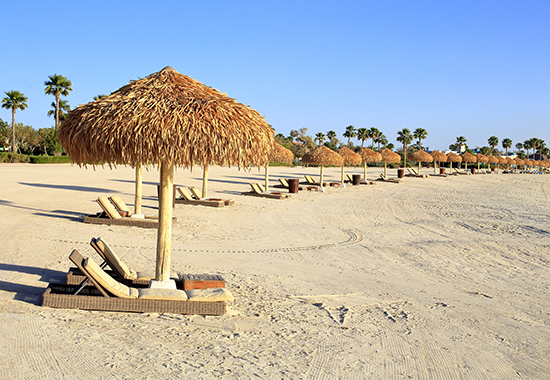 Relax On The Beach
Qatar is home to a variety...
Read more
Time difference
GMT+3 hrs
VISA required
No
Capital city
Doha
Population
2.8 M
Currency
Qatari riyal
For an authentic taste of traditional street life and local architecture, the bustling alleys of Souq Waqif are a must-wander. Hosting a lively labyrinth of shops, tiny stalls and fragrant eateries, this bazaar in the capital of Doha is Qatar's oldest, and has become a rightful tourist destination of its own. You'll pass everything you can imagine in its narrow lanes, from colourful spices to hand-woven garments, scented oils, antique stores, shisha lounges and even a few Falcons – yes, you read that correctly! This treasure trove of history and culture dates back over 100 years, when Bedouin and local traders would gather here to buy spices, wool, pearls and livestock.
If you consider yourself a nature lover, Qatar has a handful of stunning natural wonders worth exploring. The Al Thakira mangroves (or 'Inland Sea') located north of the seaside city of Al Khor present a large expanse of natural lush forest greenery, which is best explored via kayak. If you prefer dry land, why not visit a wealth of famous rock carvings (known as 'petroglyphs') in Al Jassasiya? Here you'll discover over 900 mysterious carvings first reported in 1956, yet what they represent exactly is unknown. Similarly, head to the unique wind-sculpted rock formations at Bir Zekreet, where you'll witness unusual geology as a result of strong winds blowing away softer sedimentary rock and exposing the limestone skeleton exposed – most of which look like mushrooms!
Admire Modern & Cultural Art
As the leading centre of culture and art, Qatar's attractions include world-class museums, exhibitions, concerts and theatre – so you'll have a long list of places to tick off your itinerary. Mathaf: Arab Museum of Modern Art in Doha is the largest public space for up-and-coming and award-winning modern artists from Qatar, while the Museum of Islamic Art showcases the collections of the finest Islamic art and artefacts from around the world, spanning 1,400 years of history. The Fire Station Gallery, neighbouring Doha's Al Bidda Park, is another contemporary art space and exemplary monument to Qatar's commitment to developing and mentoring young artists. Galleries and museums aside, you'll notice many public art installations around Qatar too – including the Ghandi's Three Monkeys sculpture in Katara Cultural Village.
If you like to lap up the luxury while you're away, this stylish island development is certainly where to do so. Complete with elegant yacht-lined marina walkways, upmarket restaurants, internationally renowned hotels and top brand retail boutiques to browse, The Pearl-Qatar is a spectacle you have to visit at least once. A beacon for recreational and leisure activities, there's no shortage of things to see and do while you're here for the day, whether you want to meander the luxury shops, play music at the 30-step piano staircase, head to the cinema, ride the Venetian Carousel or enjoy a glacial experience at the Subzero Ice Lounge.
Qatar is home to a variety of beaches that fringe the shoreline of the spectacular Arabian Gulf, from idyllic pockets of sand to more popular stretches fit for family fun. Banana Island is a great choice if you like adventure, with everything from pools to fun activities like waterslides, kayaking and banana boat rides - with day passes available from Banana Island Resort Doha by Anantara. For swaying palms and golden sunsets, Umm Bab Beach is a hot spot with fine sands and plenty of available facilities including barbecue grills and play zones for little ones. Katara Beach is located in the heart of Doha, which is ideal if you like to be close to the action both on and off the beach, with entertainment such as galleries, shows, and restaurants in the surrounding area, too.