Luxury Kenya Holidays 2023/2024
Show menu
Overview

Top Deals

Things To Do

Useful Facts
Luxury Kenya holidays hit the bullseye when it comes to delivering scenic landscapes and once-in-a-lifetime adventures. Located on the East coast of Africa, it is famed for its scenic landscapes, wildlife preserves, and rich culture. And while wildlife is the main reason millions of tourists flock to Kenya, the country is also home to beautiful beaches. So whether you are a nature aficionado or just seek to tick off a bucket list experience, holidays to Kenya will delight beyond expectations. Known as the place to embark on a safari in Africa, Kenya is the best destination to spot one or more of the 'big five' animals. Observe 'the Great Migration', one of the most spectacular wildlife events where thousands of animals cross through the Serengeti and Maasai Mara ecosystems. Visit Giraffe Manor to have breakfast with curious giraffes who have been fed through the window by well-known celebrities. Make a stop at the Great Rift Valley to admire the sea of pink flamingos who gather in the millions in Lake Nakuru. Meet the fascinating Maasai tribe in Ngong Hills and join a Maasai-guided tour through the Loita Forest. Visit Reteti, a community-owned elephant sanctuary, and adopt an elephant. Enjoy days on end filled with adventure, fall asleep under the Kenyan sky, and wake up in a luxury safari camp to breathtaking views over watering holes frequented by elephants. You can't get closer to mother nature than on a holiday to Kenya. Sounds like the trip you've been dying to take? Browse our collection of Kenya holiday packages for 2023 and receive great deals on Kenya flights and hotel stays like no other.
Things to do in Kenya
The Big Five
You can't visit this...
Read more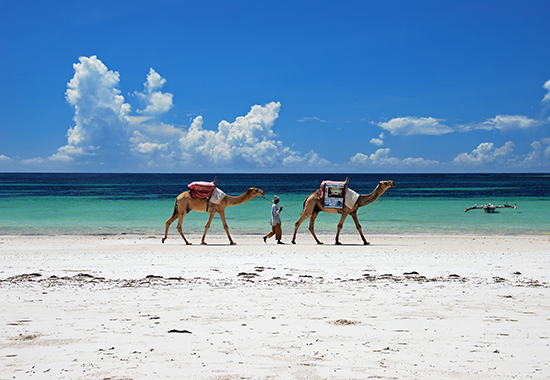 Indian Ocean
Kenya has a postcard-worthy...
Read more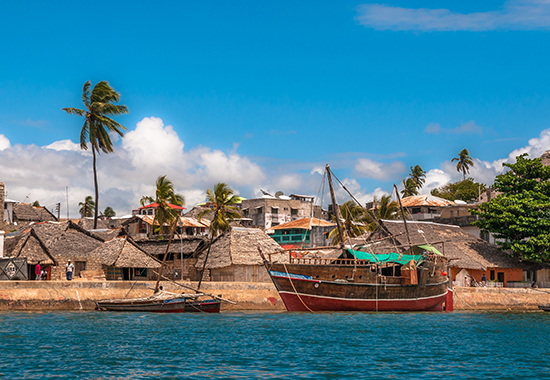 Lamu Island
Situated on the northern...
Read more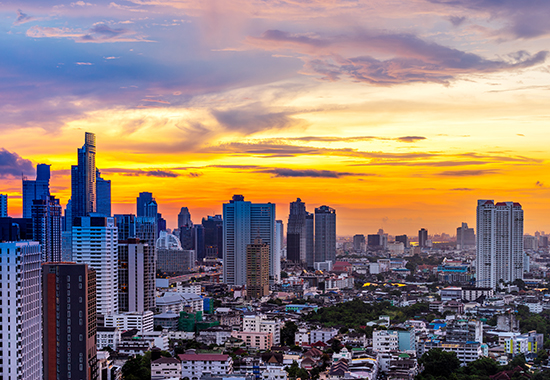 City Life
Crowned as Kenya's capital...
Read more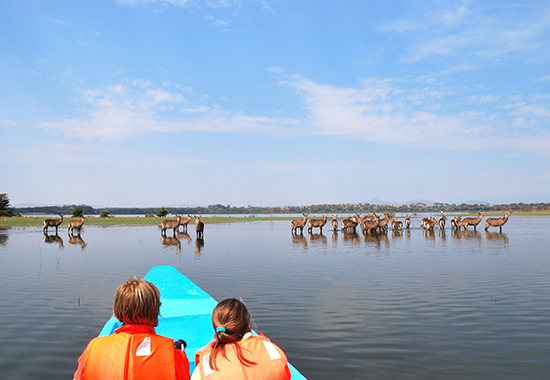 Cruise Lake Naivasha
Hugging the grassy banks...
Read more
Time difference
GMT + 2 hrs
VISA required
Yes
Capital city
Nairobi
Population
4.97 Crore
Currency
Kenyan Shilling
You can't visit this corner of East Africa without experiencing a safari tour in search of the Big Five. And with so many national parks dotting the country, we're confident you'll have luck on your side. The Maasai Mara Natural Reserve is one of Africa's most famous games reserves, an extension of the Serengeti famous for the Great Migration – where thousands of wildebeest and zebra travel from the Serengeti to Maasai. You'll find excellent predator sightings here, thanks to its large population of lion, cheetah and leopard. Amboseli National Reserve is all about the elephants, known for its large herds that can be admired with a backdrop of the Mount Kilimanjaro. Tsavo National Park is the largest in Kenya and divided into east and west – which together, comprise 4% of the country's total area, with rivers, volcanic hills, plateaus and a whole host of wildlife to look out for. While you're in the Tsavo West park, head to the beautiful Mzima Springs where you can spot hippos and crocodiles.
Kenya has a postcard-worthy coastline with swathes of coral-white sand, swaying palms and turquoise lagoons lined with upmarket restaurants and hotels. You'll be forgiven for thinking you're in the Caribbean, particularly when you sink your toes into the stunning Diani Beach. This stretch of the coast serves up total paradise, with white sand, coconut palms, beachfront bars and a beautiful coral reef ideal for snorkelling and swimming. The private Chale Island resort is where to head if water activities are your thing, with tropical coral reefs to explore, mangroves to weave on a kayak, plus snorkelling and scuba diving trips leaving from the small sandy beach. The Creekside town of Kilifi is another must-visit for its twinkling night-time swim experience in the natural bioluminescence creek – watch the waters glow as they emits awe-inspiring blue lights and lap the shore.
Situated on the northern tip of Kenya's coastline is the port City of Lamu Island, which is ready and waiting to transport you back to the 12th century. Now a UNESCO World Heritage Site, the half-forgotten Lamu Island is the oldest inhabited Swahili town in Kenya – which makes it the perfect place for history buffs to absorb the centuries-old local culture. Explore the hectic markets that line the narrow streets, enjoy a leisurely sail around the archipelago on a traditional Dhow boat, marvel over the mosques and ruins in Shela Village, or wander the unspoilt beaches. It really is a fascinating place to get lost in.
Crowned as Kenya's capital city, Nairobi is a must-visit if you're travelling to Kenya on your holidays. There's lots of art, culture, attractions, tours and events to enjoy in this exciting corner of the country, so whether you visit for a day or longer, you'll have a packed itinerary. The best way to see the city is to take a Nairobi city tour, where you can pass the CBD (Central Business District), historic landmarks, national museums and of course, the Nairobi National Park – a place you have to see to believe. Hang out with the locals at Uhuru Park (where you'll find ice cream vans and fairground rides on the weekend), shop for souvenirs at the pretty Village Market in Gigiri, visit the Giraffes at the Nairobi Giraffe Centre, or simply grab a coffee at the famous Thorn Tree Café, located on the first floor of the Savova Stanley Hotel.
Hugging the grassy banks high in Rift Valley is the vast, blue, freshwater Lake Naivasha. There's an host of beautiful wildlife to discover here, from exotic birdlife to grazing zebras and giraffes, and hippos in the lake – plus the odd local fisherman wading through the waters to catch their dinner! Take a boat cruise tour of these wonderful waters and you'll feel worlds away from the hustle and bustle, as you sail past the area's abundant natural beauty. Plus, Hells Gate National Park isn't too far away if you want to make a day of it and visit both.