Luxury Abu Dhabi Holidays 2023/2024
Show menu
Overview

Top Deals

Things To Do

Useful Facts
Holidays to Abu Dhabi are an effortless combination of authentic Arabian culture, hospitality, and a whirlwind of unforgettable experiences that appeal to every kind of traveller. Abu Dhabi excels with a winning mix of rolling sand dunes, lush oases, and world-class beaches. Made up of 200 islands, Abu Dhabi will spoil you with crystalline waters that can give any tropical destination a run for its money.  The old saying 'all that glitters is not gold' gets turned on its head by luxury holidays in Abu Dhabi. The glamorous capital of the United Arab Emirates will even serve your coffee sprinkled with real 24-carat gold flakes. Picture a holiday where your days start with toes in the glistening powdery sand, washed by the warm Arabian Gulf. Uninterrupted sunshine accompanies the daily adventures of sipping gilded coffee at Emirates Palace, shopping at Yas Mall, or staying at its skyscraper hotels — the epitome of luxury.  Visit cultural sites like the jaw-dropping Sheikh Zayed Grand Mosque and the Heritage Village. Relish the discovery of art and relics at the ultra-modern Louvre Abu Dhabi. Explore a 4,000-year-old oasis in Al Ain.  Abu Dhabi takes your breath away with record-breaking rides at Ferrari World and adrenaline-pumping slides at Yas Waterworld. You can even test drive an F1 race car at the world-famous Yas Marina Circuit.  Browse our collection of Abu Dhabi holiday packages and get amazing deals on Abu Dhabi flights and hotels, with offers for bespoke service and exquisite experiences.
Things to do in Abu Dhabi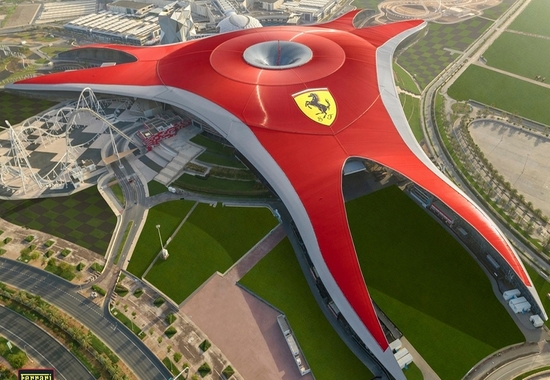 Ferrari World
If you've got a need...
Read more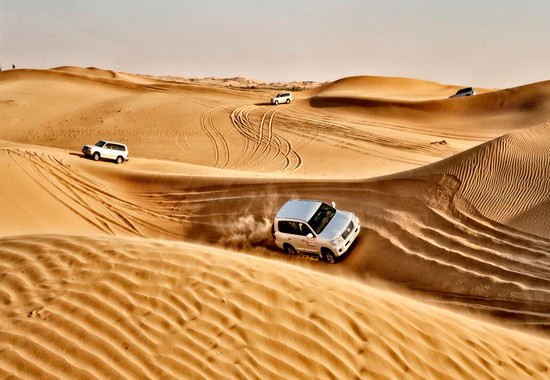 Go Off Road
What better way to explore...
Read more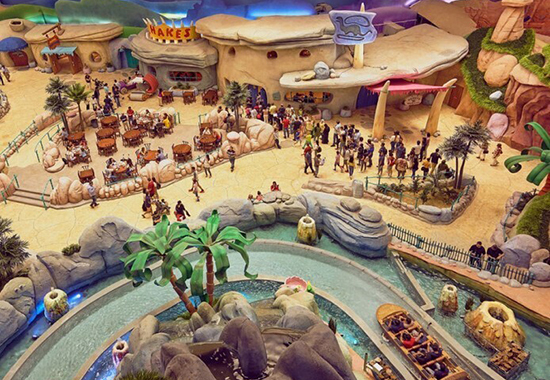 Action and Adventure
Abu Dhabi is no stranger...
Read more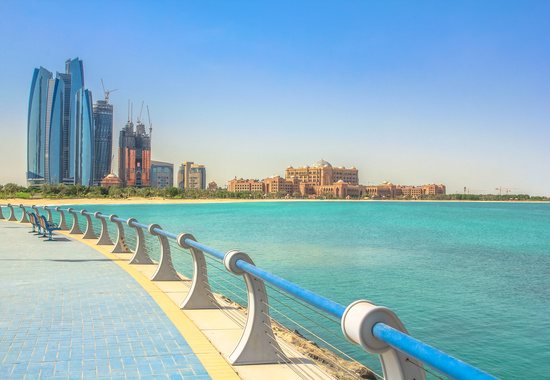 The Corniche
The Corniche is a beautifully...
Read more
Yas Mall
Don't mistake the malls...
Read more
Useful facts about Abu Dhabi
Time difference
GMT + 3 hrs
VISA required
No
Population
14.5 lakhs
Currency
United Arab Emirates dirham
If you've got a need for speed, then world-famous Ferrari World should be at the top of your itinerary. This massive amusement park opened its doors on Yas Island back in 2010, and now plays host to some of the most adrenaline-pumping attractions around. Brave Formula Rossa, the world's fastest roller coaster, or soar sky-high with the parks Flying Aces roller coaster, which is crowned with the world's tallest non-inverting loop. Better still, cruise the Abu Dhabi streets in style with the famous Ferrari Driving Experience. This thrilling adventure park is ideal for little racers, and big ones alike!
What better way to explore this incredible city than by taking it off-road? Thrill-seekers can soar across the sands on a 4x4 dune buggy experience in the heart of the UAE desert. Spend time surfing the shelving sands during the day, before settling down on a camping adventure come night-time, where you can sleep under the stars. If you're a nature lover, just outside of Abu Dhabi city centre is the sprawling Mangrove National Park, where you can hop on a kayak and escape the hustle of the city for an hour or two - crowned as one of the emirate's most important ecological assets, this biodiversity hot spot is world's away from the cosmopolitan streets. Similarly, the Zaya Nurai Island is a haven if an island escape is what you're seeking. It may only be 15-minutes from the city, but this tropical island will make you feel as though you're worlds away.
Abu Dhabi is no stranger to adventure, with a long list of exciting attractions fun-loving families can experience during their stay. Warner Bros World Abu Dhabi is a spectacular indoor theme park that brings all your favourite characters to life, from Superman to Scooby-Doo. The park (which is a whopping 1.65 million-square-feet) boasts no less than 29 state-of-the-art rides and attractions, plus bundles of live entertainment to keep little ones amused all day long. Want to cool off? Yas Waterworld Abu Dhabi is an Emirati-inspired waterpark with a host of splash-tastic chutes, flumes and swimming areas ready to dive into – with attractions including The Lost Pearl, The Bandit Bomber and Bubble's Barrel.
The Corniche is a beautifully landscaped five-mile stretch along the waterfront, with small white sandy beaches, playgrounds, gardens, artwork, and a generous promenade that's popular to walk or cycle. As you wander the scenic pathways, which eventually lead to the Marina Mall, you can grab a coffee and an ice cream from many of the public beaches. The area is a popular hangout when the sun starts to set in the evening and the weather is cooler, with many of the green parks abuzz with local families.
Don't mistake the malls in the UAE for being places to simply shop; these social and cultural hubs are jam-packed with shopping, dining and entertainment for residents and tourists alike. Located on Yas Island, Yas Mall is Abu Dhabi's biggest (and the UAE's second-largest) shopping centre, stretching over three levels it has over 370 international stores, 60 restaurants and cafes, a 20-screen cinema and the award-winning KidZania concept - a 55,000-square-foot scaled replica of a real city where kids can get involved in fun role playing activities encouraging them to learn and develop skills for working life. It's the perfect day out for all ages.