It's time to mark your calendars – the Qatar Grand Prix™ 2024 race is returning this year, and we couldn't be more excited! Get ready for adrenaline-pumping action, thrilling races, and an unforgettable experience at the Losail International Circuit in Doha, the famous Qatar F1 track.
In this article, we'll take you through the history of Qatar F1, provide you with important dates, track information, and everything you need to know about Qatar Grand Prix™ 2024.
About the Qatar Grand Prix™ History
After the Australian Grand Prix™ had been cancelled for the second year in a row, Formula 1 needed an event to fill these dates. As a result, Qatar Formula 1 made its debut in 2021. The inaugural race occurred on November 21st, 2021, at the Losail International Circuit. This race was the fourth full night race on the Formula One calendar, following Singapore, Bahrain, and Sakhir Grands Prix™.
Qatar F1 did not occur in 2022 due to the 2022 FIFA World Cup being held in the country during the same period. However, the event made a grand comeback in 2023 with a 10-year contract and will be back in 2024! The best way to take advantage of the Grand Prix™ is to take a look at our range of comprehensive Qatar F1 packages.
Qatar Grand Prix™ 2024 Details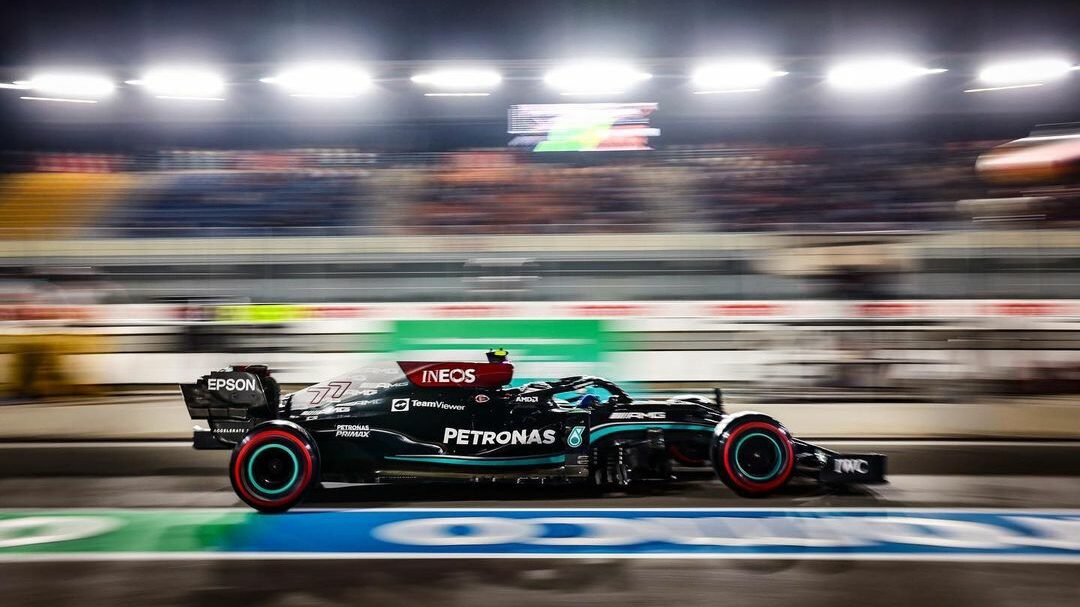 Check out the table below for information on the Qatar formula 1 schedule.
Qatar Formula 1 Details
Qatar Grand Prix™ 2024 Dates
November 29th – December 1st
Friday, November 29th: Practice 1 and Qualifying
Saturday, November 30th: Practice 2 and Sprint
Sunday, December 1st: Race
Location
Losail International Circuit
Qatar Grand Prix™ Time
20:00 (57 laps total)
Sit at the Zone A Grandstand for a view of the start/finish line. This covered grandstand has large screens visible, so you won't miss anything. For a more affordable option, sit in Zone B, closer to Turn 1, or in Zone C, which is close to the final turn. Whether you choose Zone A, B, or C, all of the major food and drink options are located nearby.
Qatar Grand Prix™ Dates 2024
Mark your calendars, as Qatar Grand Prix™ 2024 is scheduled for Sunday, December 1st. The Qatar F1 practice and qualifying will occur on Friday, November 29th, while another practice and sprint will be on November 30th.
The full weekend schedule, including practice and qualifying sessions, support races, and special events, along with broadcast information, can be found here.
Qatar Grand Prix™ 2024 Track Information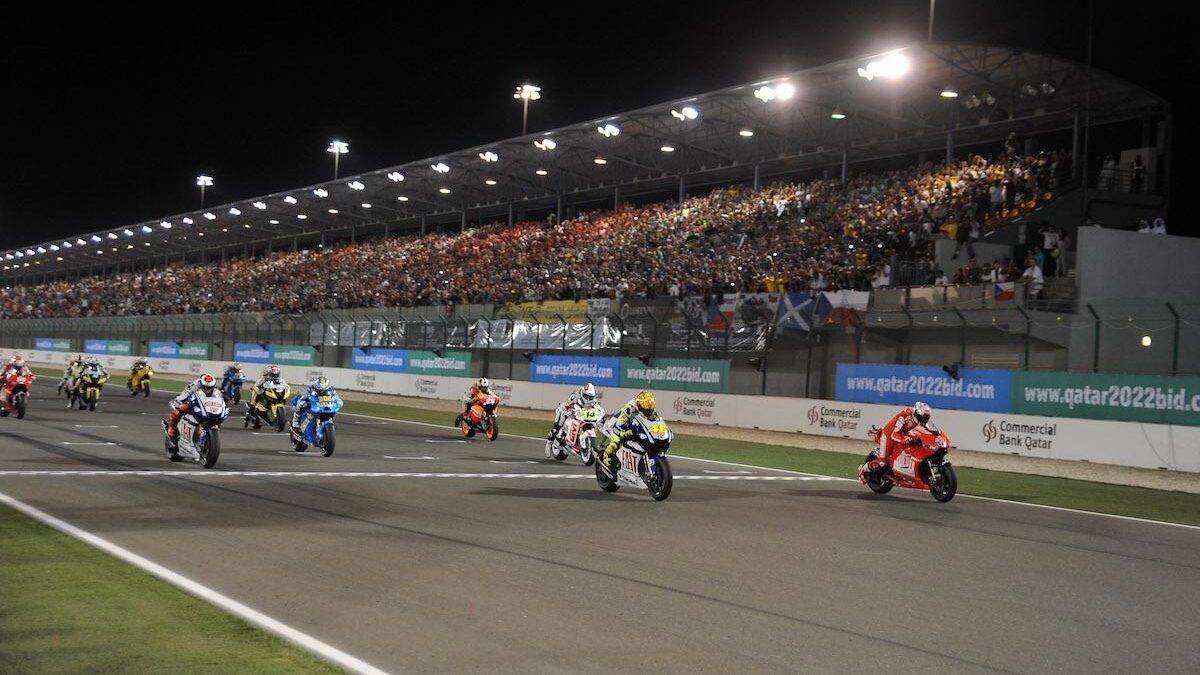 Qatar Grand Prix™ 2024 will take place at the 5.38-kilometre Losail International Circuit in Doha. Initially, a new purpose-built circuit was proposed for the 2023 race, but the organizers decided to stick with the Losail circuit, offering a thrilling racing experience for drivers and fans alike.
Losail International Circuit, located about 22 miles north of Doha, was constructed for the MotoGP event in 2004, and it took about a year to be finished, costing $58 million. This fast and flowing 16-turn track was created with motorcycling in mind – medium and high-speed corners dominate this path. Over a kilometre of the track length consists of the main straight, providing several opportunities for overtaking into the first turn.
Qatar Grand Prix™ 2024 Tickets – Need to Know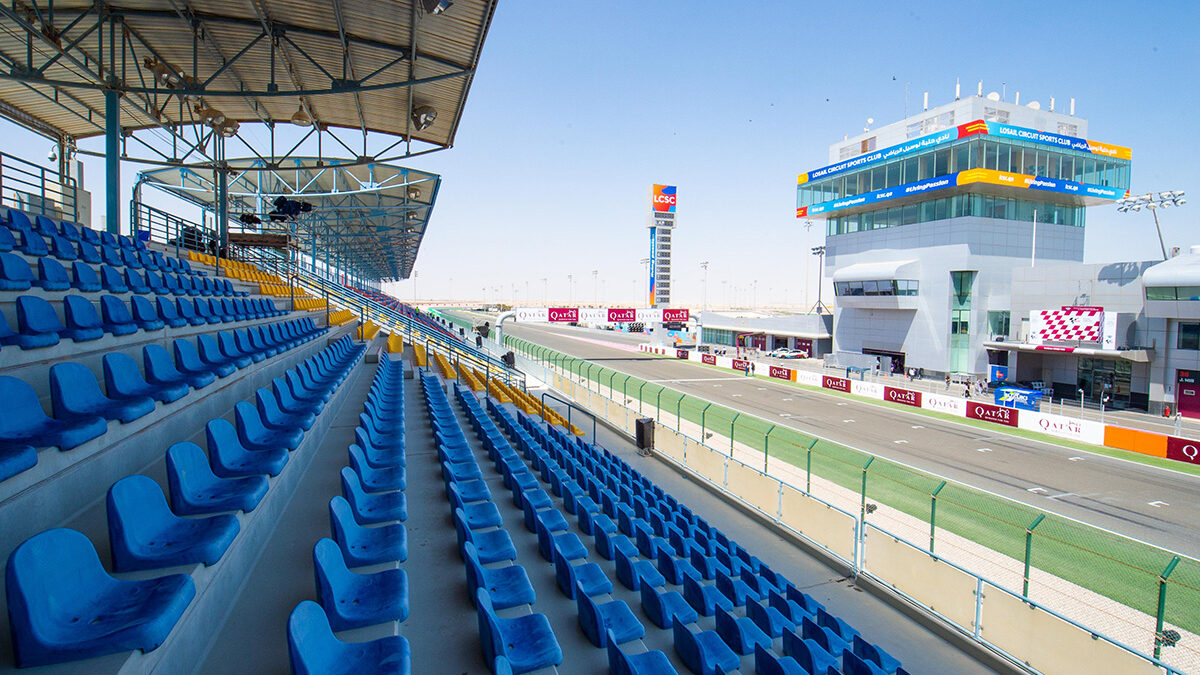 Now that you're all geared up for Qatar Grand Prix™ 2024, it's time to talk about the most crucial aspect – tickets! Over 80,000 fans packed the stadium for Qatar Formula 1 in 2021, so it's safe to say that the 2024 event will be just as popular!
Qatar F1 tickets are on sale now and can be purchased as a part of your holiday deal. Ticket packages include experiences like a guided track tour, an exclusive pit lane walk, a Paddock Club Pit Lane Walk, driver appearances, and more! You can also book packages that include accommodations as well, making this a quick and easy way to plan your trip! Additional Qatar Formula 1 ticket packages are available on our website, so feel free to browse and see the available deals!
Some of the best Qatar F1 track seats in the house will be at the Losail Club. This grandstand provides fantastic views of Turns 9, 10, and 11, and it's the best place to snap a few pictures of the race. Plus, you'll get access to the Sports Lounge, located right next to the stand.
Conclusion
The Qatar Grand Prix™ 2024 promises to be an unforgettable experience for all Formula One enthusiasts. With exciting races, a fantastic circuit, and an electric atmosphere, Qatar F1 is an event you won't want to miss. So, gear up, book your tickets, and get ready for an action-packed weekend at Losail International Circuit.
Read Also: Spanish grand prix™ 2023 | Abu Dhabi grand prix™ 2023 | Singapore grand prix™ 2024